Bend Design Center
190 NE Irving Ave., Bend, Oregon 97701
541-382-7580
Monday – Friday: 9:00 AM – 5:00 PM
Saturday: 10 AM – 2:00 PM
Closed: New Year's Day, Memorial Day, 4th of July, Labor Day, Thanksgiving Day, Christmas Day
Neil Kelly Custom Home For Sale in Tetherow!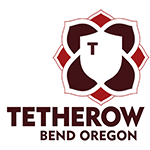 Neil Kelly brings the same expertise, craftsmanship and warranties to building custom homes as it does to remodeling. Using our innovative design-build methodology, not only does the company provide you with a single point of contact to keep your design and construction process hassle-free and enjoyable, but we also provide the support of an entire Neil Kelly team — your design consultant and project manager work with our structural architects, carpenters and tradespeople, all of whom share the same exacting standards and levels of client service. READ MORE ABOUT THE TETHEROW PROJECT>>>
Bend Partners
Neil Kelly is proud to work with these fine suppliers and manufacturers of fine home building and remodeling products.