Bring Your Vision to Life.
Considering remodeling your kitchen? Looking for kitchen design ideas? Our award-winning design team can help bring your vision to life, utilitizing today's design trends and space savers. We can create the kitchen of your dreams—on time and on budget. You can greatly reduce guess work in this decision-making process by first evaluating your needs. Start to look closely at how you and your family use the kitchen. Note traffic patterns and how accessible the important features in your kitchen are to all family members. This will help you determine which level of remodeling project you are interested in, and will allow us to create a beautifully functional and transitional space.
What is the price range of the project you are considering? What is your immediate return on investment? Click here to read the 2014 Cost vs. Value Remodeling Report.
Level 1: Cosmetic Kitchen
$20 – $60K
Update visible surfaces and maintaining the plan "as-is." In this example:
new quartz counters and backsplash
new sink, faucet and hardware
refinished cabinets and flooring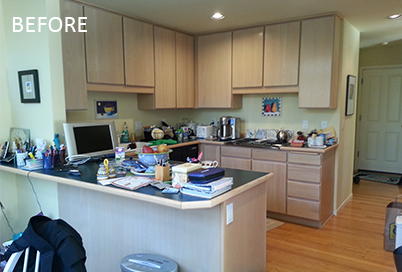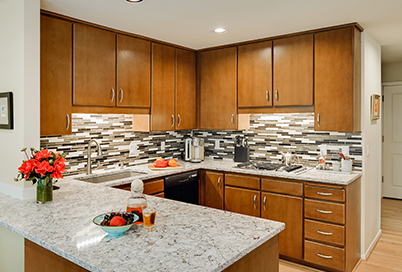 Level 2: Pull & Replace
$50 – $100K
A fresh design. In this example:
floor plan did not change
new décor cabinets
new counters
new plumbing fixtures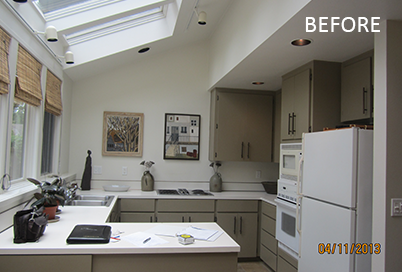 Level 3: Custom Kitchen
$75 – $175K+
Replacing everything and redesigning your space. In this design:
removed walls
relocated appliances
neil kelly cabinets
quartz & custom glass countertop
bamboo floors
scraped popcorn ceilings
lighting